I welcome you and ask:
Do you
drag, being tired all the time, can't think straight, with cold hands and feet?

suffer from pain and tension, spasms, sore muscles, joint problems?

have a diagnosis of chronic disease and are frustrated with your treatment?
Are you ready for
a doctor who listens and takes time to know you?

specific healing answers with a natural approach that works?

saving time, energy, and money instead of the guessing game of self-treatment?
Now imagine your life how you really would like it to be.
Feel your own energy renewed – wake up looking forward to the day and have energy throughout the day.

Live loose, relaxed, and totally pain free.

Feel great again, with the body functioning as it should, instead of taking pills to mask symptoms which cause even more problems.
How can that happen?
It is easy to underestimate the consequences of our moment by moment choices.
We come into this life with certain hereditary predispositions that get activated by low quality food choices, irregular schedules and habits that are not supportive of life.
If we do not pay attention to signals the body is sending out, one day – wham – we don't know how it happened – but it feels like a train wreck.
Is it really possible?
This is exactly where I can help you. You don't have to be alone guessing which natural substance might help or be seduced by the latest and greatest supplement on the market.
I am trained in seeing the big picture and have experience using effective natural substances according to a specific system. I am here to do just that for you.
About me (as a doctor)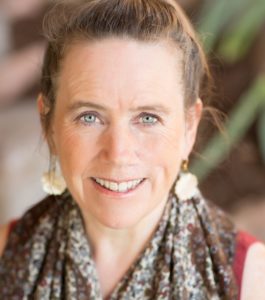 I practice as a Naturopathic Physician and am licensed by the state of Arizona with a private practice in Cottonwood since 1999.
I know what it is like to be searching for answers and come up short. Diagnosed with a thyroid condition at 17, I started by taking standard medications. When I decided to "go natural," I made lots of mistakes. Certainly I know low thyroid symptoms from the inside out! I desire that no one else suffer because of misinformation and mistreatment.
Precisely this, along with my interest in homeopathy, inspired me to attend Naturopathic Medical School. After years of post-graduate studies with my mentor, Dr. Gueniot, MD, everything fell into place. That's when I started to get the results I was after.
Now I use my knowledge and experience to help many others regain their energy and get their lives back.
Natural medicines used in specific ways do get proven results.