Celebration! October 19, 2012
FUN – FOOD – PRODUCT SAMPLES – PRIZES
All as promised – 35 people did drop in for my appreciation celebration, and many also sent their regrets. Thank you all for celebrating with me!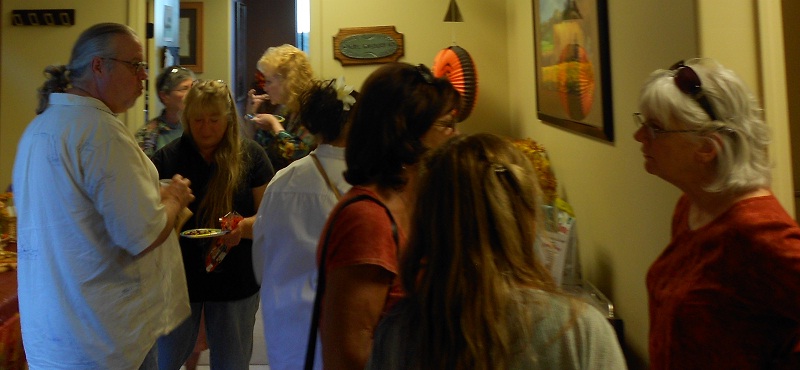 I made a gluten-free stevia-sweetened carrot cake, and here is Clifford eagerly awaiting his piece. If you would like to have the recipe, check out a previous post.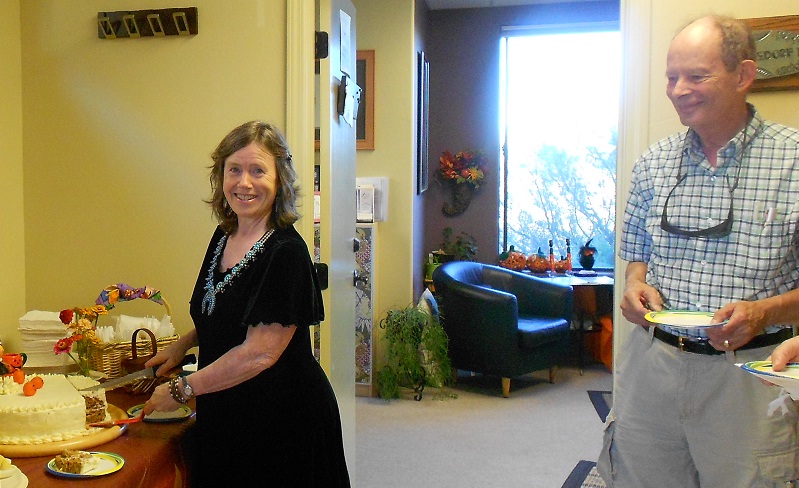 Everyone had a chance to taste Dandyblend herbal beverage, and compare Natural Action Water to regular purified water. What do you think?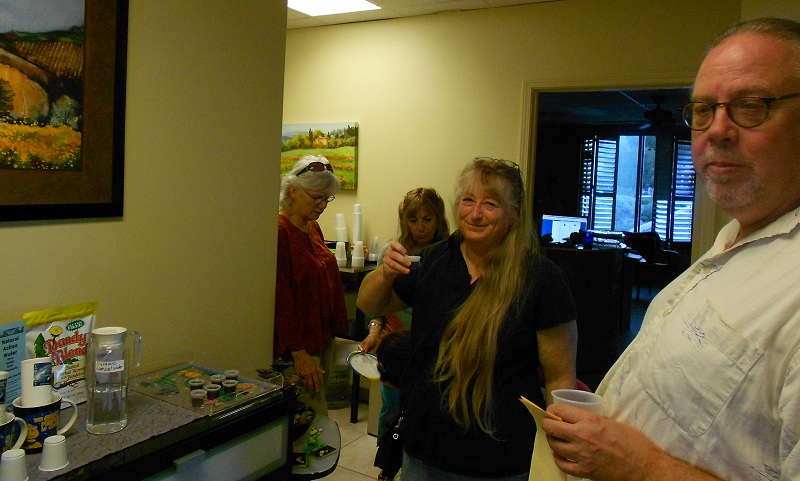 I did a few sample Bowen bodywork moves on those needing attention, and people were amazed!
Everyone also filled a trick-or-treat bag with product samples donated by Seroyal – Liquid Fish Oil, Vitamin D, PharMax Relief Cream, Cal/Mag liquid, and Mucococcinum flu preventative. I also offered seeds from my Lambquarters – a wild plant that is like spinach – for spring planting. Here is Dorothy making her selection.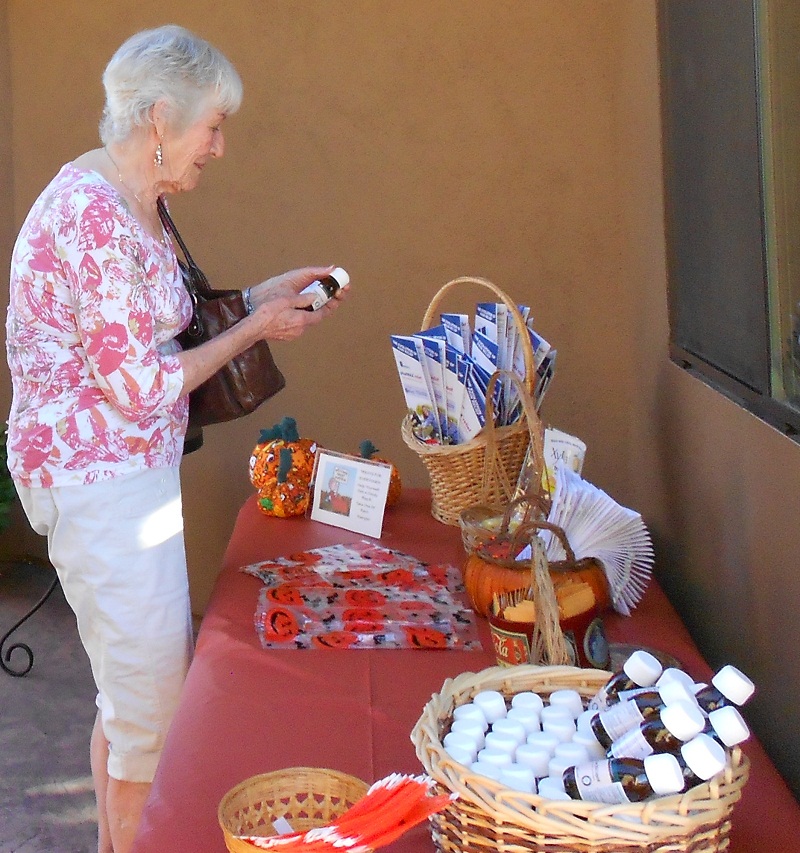 I appreciate you all in fulfilling my life – I love to see when patients feel so much better, and so do the patients! This  make me even more in love with my life! Much love and gratitude to all!
And, thank you to all Verde Valley residents for voting me Readers' Choice 2012 Best Alternative Health.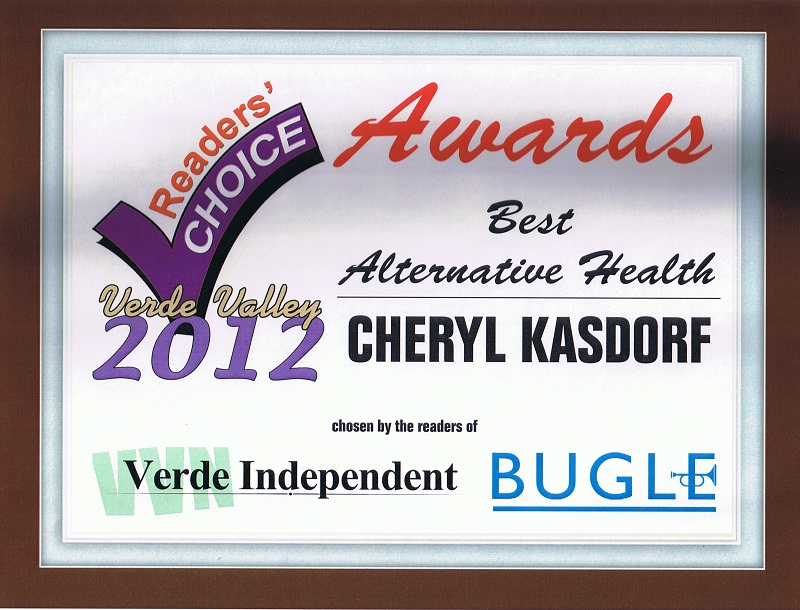 ---
 WANT TO USE THIS ARTICLE IN YOUR NEWSLETTER OR WEB SITE? You can, as long as you include this complete blurb with it:
"Naturopathic Physician Dr. Cheryl Kasdorf is a doctor who listens and has answers with a natural approach that works. She is known as the go-to person to get back your get-up-and-go when it is gone, gone, gone. Get her FREE gift "Dr. Kasdorf's Health Secrets for Feeling & Looking Great" at drcherylkasdorf.com
---