The City of the Future is Already Here
Forty years ago this month I arrived at Arcosanti.
Watch the video to catch the vision.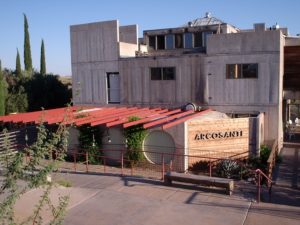 Arcosanti held great promise for a new way to live together in cities. In 1976 Time magazine stated that Arcosanti could be the "most important urban experiment of our time."
Arcosanti is still under construction, in fact, it is less than 2% complete.
It is an educational center with daily tours as well as residential workshops.
On a tour you get to walk across the site and visit the buildings and get a small sense of what it would be like to live and work there.
Events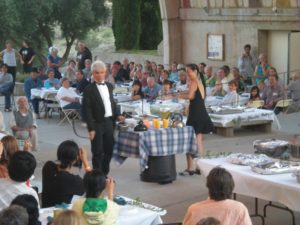 The dinner/concert events are even more vivid examples of what it is like to live there. With many more people than usual, I get a feeling of the liveliness of the city with people gathered to eat and enjoy a concert.
I see people all over the place, doing what they want, taking care of what they need to, sitting quietly at the concert, doing what people do.
But it is in an unexpected environment.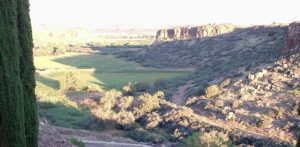 Nature is first-hand.
Interactions with people are personal and face to face. The surrounding architecture contains circles and curves and big slabs of concrete. Somehow, the space engenders connection and communication. It is an experience to savor.
You can go and experience this too. Events are scheduled typically May through October and can be found at arcosanti.org.
Paolo Soleri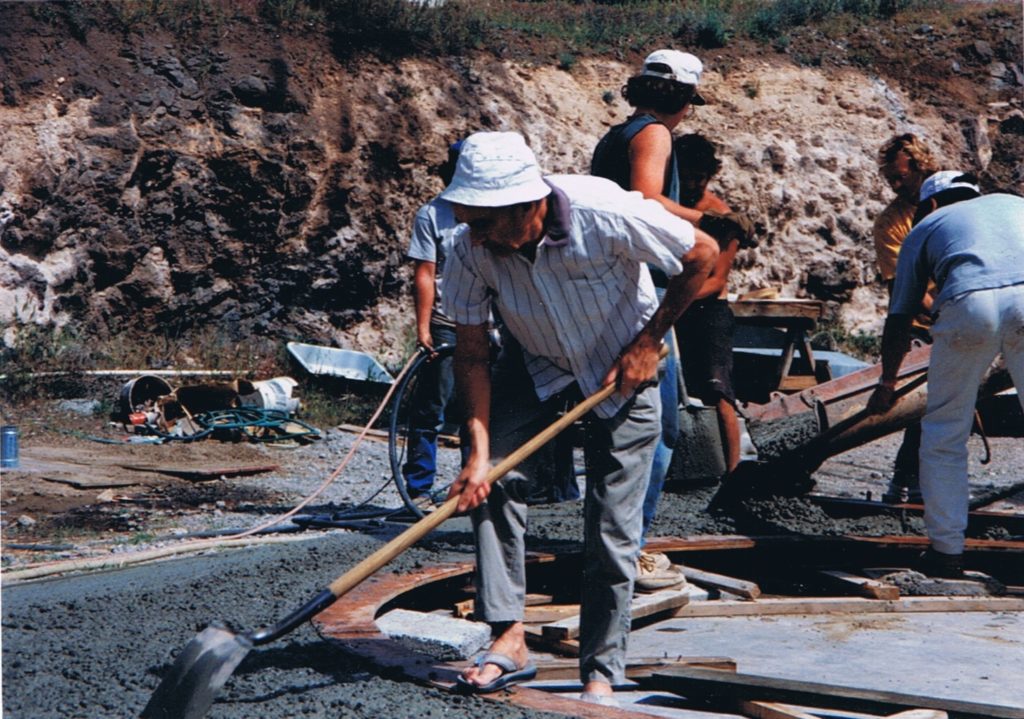 This visionary architect wasn't afraid to get his hands dirty. Paolo Soleri enjoyed participating in pouring concrete. Here he is working the concrete in a silt-cast precast panel which is part of the East Crescent complex.
Paolo was my boss when I worked at Arcosanti. Although he often forgot my name, he knew what I contributed.
I was completely captured by his vision.
Visionary he is. To imagine a structure for people to live in, not a single-family unit, not a high-rise tower, but a 3-dimensional complex structure with natural surroundings. A car-less city.
The City of the Future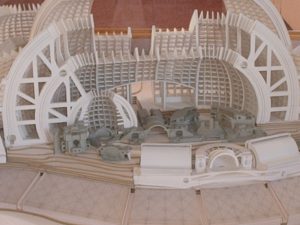 This is a model of the finished city. Notice the grey structures dwarfed by the huge curved structure. The grey part is what already has been constructed. The rest will house the city for 5,000.
You can also see the greenhouse apron in front of the city. As well as being the location for growing food for the citizens, the greenhouse channels warm air up into the city for heating on cold days.
The air flow reverses in the heat of the summer where cooling pads on the roof spray water and the cooled air sinks down through the structure and goes out through the greenhouses.
In 1976, I worked on a model much bigger than this one that was featured in an exhibit in San Francisco "Bill Graham's World of Plants." Everything from sandblasting plexiglass to painting to assembling, I helped create that version of the City of the Future.
Windbells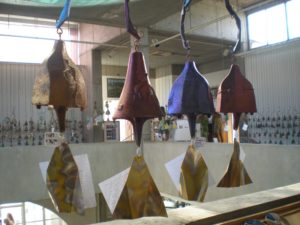 The bronze and ceramic windbells made at Arcosanti fund the project. A Vistior's Center there sells them and they are also available online.
I have worked both in the bronze foundry and the ceramics studio, making bells as well as tiles. Designing, impressing and glazing tiles was among my favorite jobs at Arcosanti. It unleashed a confidence in my creativity so much so that I left to do my own artwork in 1982.
Bakery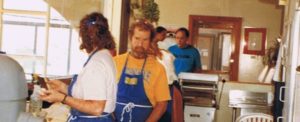 In 1988 I returned to Arcosanti to run the bakery there. It was a great job with opportunities for catering at events and conferences held at Arcosanti.
I will never forget the Pumpkin Cinnamon Swirl bread.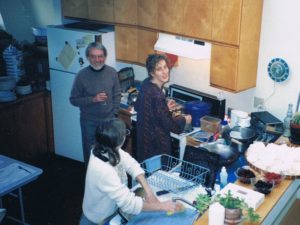 I lived in a suite in the first unit of the East Crescent with several other people.
A great memory was the dinner club. Four friends who were about the same age among people who were much younger decided to have dinner together. Each night one of us took a turn to cook dinner for all of us, with Friday a night out. It was wonderful to eat delicious food every weekday night with only having to cook one!
That was what it was like to live in the City of the Future then and now.
Have you toured Arcosanti? Have you been to a dinner and concert there? If so, please do comment below about your experience.
---
WANT TO USE THIS ARTICLE IN YOUR NEWSLETTER OR WEB SITE? You can, as long as you include this complete blurb with it:
"Naturopathic Physician Dr. Cheryl Kasdorf is a doctor who listens and has answers with a natural approach that works. She is known as the go-to person to get back your get-up-and-go when it is gone, gone, gone. Get your FREE gift "Dr. Kasdorf's Health Secrets for Feeling & Looking Great" at drcherylkasdorf.com
---