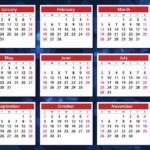 January is Thyroid Awareness Month
Another year, and it has come around again.
It's January.
Thyroid awareness month.
Although I have written about thyroid symptoms, thyroid medications, when to take thyroid meds when testing, Hashimoto's diet recommendations and answered thyroid questions, it is worth revisiting.
Is this you?
Notice again any changes lately?
Still tired after sleeping 8 to 10 hours a night
Feeling cold when others are not; cold hands and feet
Unexplained weight gain or the inability to lose weight
Dry or cracking skin and excessive head hair loss
Brain fog, poor concentration, or other brain issues
Muscle or joint pain or carpal tunnel syndrome
Sluggish digestion with constipation
Neck swelling, perhaps with a hoarse voice
If so, you may have low thyroid function.
Why is low thyroid such a common condition?
In certain parts of the world, iodine deficiency in the diet is the major cause. However, in the United States, environmental toxins which are chemically similar to iodine are to blame.
Mercury and perchlorate are absorbed through processed foods, pesticides on produce, and in poor quality water, for example. The older you get and the more exposed you are, the more toxins accumulate in the thyroid, and disrupt its function.
Just what is the thyroid and what does it do?
The thyroid is a butterfly-shaped gland in your throat which makes hormones that regulate every organ, tissue and cell in your body. When thyroid function is low, you constantly feel tired and all metabolic processes are slow.
Low thyroid functon also leaves you at increased risk for
infertility,
heart disease,
nerve damage,
diabetes,
arthritis and
depression.
My doctor did a blood test and says my thyroid is fine. Why am I still sluggish, cold, constipated and depressed?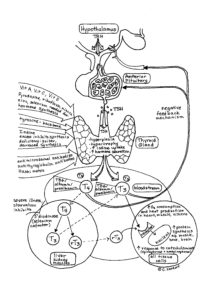 Your blood test may have been measuring TSH only, and the picture is more complicated than that.
Or the doctor may have done a more complete thyroid panel and you fall in the normal range. However, those ranges are too wide and include people who are not feeling fine in the normal range.
Therefore, a thyroid blood test which includes TSH, T4 and T3 gives information which, correlated with symptoms, can guide treatment with medication.
In addition, it is helpful to test the immune system in relation to the thyroid in a blood test. This means thyroid peroxidase antibodies (TPO) and anti-thyroglobulin antibodies for Hashimoto's hypothyroid.
Is there any thyroid testing besides a blood test?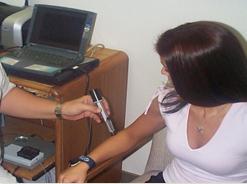 It's not necessary to stop checking after a normal blood test result. I offer an affordable and easy test of the thyroid called
Thyroflex
in my office. The results are available immediately, and there are no needles and no blood.
It has been clinically proven, monitoring over 60,000 patients who, after treatment, regained their energy, hair and skin moisture, lost weight, and decreased their need for sleep.
The Thyroflex test measures what effect thyroid hormone is having on your cells and tissues, both from what your body is making and from thyroid medication you are taking (if you are taking any.)
What about the basal body temperature test?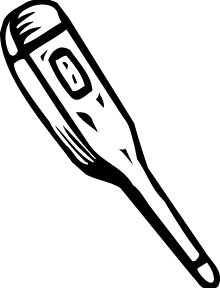 This test was promoted by
Dr. Broda Barnes
because he saw too many patients not properly diagnosed with thyroid problems with the blood tests of the day. Some practitioners today promote that the range of temperature between 97.8 and 98.4 degrees F denotes optimal thyroid function. The clinical reality is that there are plenty of healthy people not in that range so that it is not meaningful to diagnose this way. In fact, the range of body temperature of healthy people is degrees outside of the often quoted 98.6 degrees F.
When the thyroid is low functioning, it is true that you feel cold. Your body will attempt to keep your temperature in range until the severity of hypothyroid is so significant that the body temperature will drop.
At the other end of the scale, in hyperthyroid states, the body temperature will rise, but not until there is a thyroid storm, which can be a life-threatening state. As it is important to regulate thyroid function within a narrow range for optimal health, the body temperature measurement will not detect changes soon enough to be of use.
I am treated for a low thyroid condition. How should I be tested?
If you still have low thyroid symptoms, we want to know the cause. The Thyroflex test shows if your body is utilizing the hormone you are taking by measuring the effect it has on your nervous system. Since the hormone has to be converted to an active form to be effective, this test shows if that is happening.
One complicating factor is that if you have low adrenal function, that conversion from the less active T4 to the active T3 can be decreased. Therefore, the results must be interpreted in conjunction with other symptoms and perhaps other tests. As well, the Thyroflex it is a sensitive test to tell if you are taking enough thyroid hormone, as long as adrenal function is healthy.
If you are on a synthetic medication like levothyroxine, and you have T4 tested, and you took your medication within 2 hours before the blood test, that level can be falsely elevated.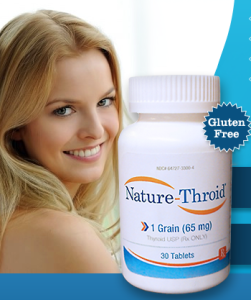 If you are on a combination thyroid therapy such as
Armour thyroid
, Nature-throid or WP thyroid, and you took your medication before taking the blood test, the TSH level could be lower than usual because of that.
What about the iodine skin absorption test?
This test is promoted to determine if you are deficient in iodine, which is a basic building block of thyroid hormone.
The test goes like this: you put an iodine antiseptic on your skin and if your absorb it fast, you are iodine deficient. That is extrapolated to mean that you have low thyroid function.
This theory did not hold up in a large study in the 1930's. In people who had hypothyroidism, some were deficient and some were not.
In this study, they went so far as to test the iodine on dead people, and found that absorption is completely random. What happened for all people was that 80% of the iodine evaporated, and the rest absorbed! Still, there was no correlation to thyroid disease as to how fast the iodine absorbed.
How can I learn more?
If you have questions about if this test is right for you, call me at 928-649-9234.
I am available for appointments in my office. And, please take your thyroid medication the day of your Thyroflex test, as the test is representative of what has been happening over the last month.
Start with the Thyroflex test and get a free "Why Do I Feel This Way?" report by mentioning this article. I am also available for medical consults for treatment.
Make your appointment now – don't suffer with this any longer.
---
WANT TO USE THIS ARTICLE IN YOUR NEWSLETTER OR WEB SITE?
You can, as long as you include this complete blurb with it: "Naturopathic Physician Dr. Cheryl Kasdorf is a doctor who listens and has answers with a natural approach that works. She is known as the go-to person to get back your get-up-and-go when it is gone, gone, gone. Get your FREE gift "Dr. Kasdorf's Health Secrets for Feeling & Looking Great" at drcherylkasdorf.com
---