Stress busting: simple habits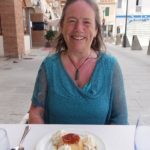 What would you count as the most powerful way to avoid creating physical stress in your body?
Thinking happy thoughts?
Hmm . . . It may not be what you think.
Do you believe there is any problem with these?
skipping a meal
losing some sleep
sitting all day at work then sitting more when we get home
What about when they become habits?
I know, I know. Things come up, and we have to prepare for the meeting instead of eating. The project was more important than sleep, so we skimped on it and struggled through the next day being tired. The long day sitting in front of the computer left us so tired, all we could do was become a couch potato at night.
We rationalize that it was necessary that time and vow not to do it again. But how soon is it before the same thing happens over and over and over again?
That way of life may be doing more harm to our health than we realize.
My mentor, Dr. Datis Kharazian, says:
"The most common cause of persistent and chronic stress responses is a dysglycemic lifestyle."
This means that a way of life – including what and when you eat, how much and how deeply you sleep, how often and intensely you move – that disrupts blood sugar is the most common cause of stress in your body. And stress degrades your body and how it functions. We don't want persistent and chronic stress if we want to be healthy.
A way of life that disrupts the regulation of blood sugar causes stress in the way the whole body works.
What does that look like?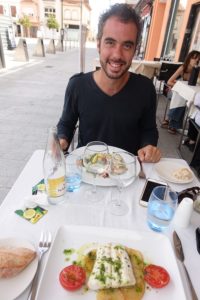 What this looks like is that we skip meals or eat the kinds of foods that shoot blood sugar up so that it crashes later. We feel a blood sugar dysregulation when we get tired after a meal. It also can show up as losing energy so that we need to eat to regain it. Any scenario in which eating has an effect on our energy is a sign that blood sugar is disregulated.
In addition, exercise and sleep also greatly impact blood sugar regulation. Both of these are known to help regulate blood sugar. Lack of sleep, interrupted sleep and too little or too much exercise can disrupt blood sugar regulation.
The result of a way of life that disrupts blood sugar is the triggering of a stress response in the body over and over and over again. The stress response degrades the functions of the body and leads to weight gain, lack of sleep, and daytime tiredness.
Doesn't that then make everything worse?
Therefore, even if you don't have pressures and outside stress that you perceive in your life, you could be creating a huge stress response simply due to the way you eat. On the other hand, if you have a lot of demands that stress you in life, then how you eat can be stressing you more.
What regulated blood sugar looks like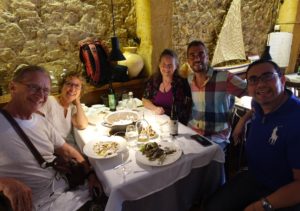 When we are healthy and our blood sugar is regulated, we have no change in energy before we eat and after we eat. None at all.
Of course, we get hungry and know it is time to eat.
However, that hunger signal is not from a lack of energy, a feeling of light-headedness, or loss of concentration. It is not getting irritable or irrational.
That hunger signal is pure hunger, which gets satiated when we eat. A healthy response after eating is that we are no longer hungry and we are neither energized or tired.
The feeling that we see portrayed in commercials of "hangry" where the monster is ready to rip off your head, is not indicative of healthy blood sugar regulation. Sure, plenty of us identify with it, and receive the suggestion to eat their product when we are "hangry." But that is advertising and not the real world of health. A product with a lot of sugar will shoot up the blood sugar, so that it soon crashes and creates another "hangry" episode. All that does is aggravate the stress response in the body, causing further deterioration of body functions.
Other modifiers of blood sugar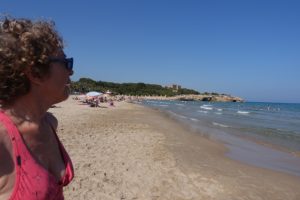 Did you know that appropriate exercise has a profound influence on many body functions, not the least of which is blood sugar regulation?
Play along with me and visualize being in a lovely, long meadow leading to some low curving hills near the ocean.
What do you feel like doing?
walking along the trail
running across the field
sitting on a beach enjoying the view
riding a bike
taking a nap in the high grass and flowers nearby
What you feel like doing can tell a lot about your health and the state of your blood sugar and hormones.
If you are too tired to exercise, it could be due to a diet that dys-regulates blood sugar. There may be too much sugar or foods to which you are allergic. There also may be hormonal imbalances like thyroid or adrenal burnout. In fact, if you force yourself to exercise and feel worse after, that is a clincher for exhausted adrenals.
If you hate to exercise, there may be a physical imbalance like extreme dieting.
If you love to exercise but "can't find the time" it may likely be that you are not doing something you enjoy for exercise.
The point is appropriate exercise will help regulate blood sugar. But there are other clues as to what may be imbalanced when exercise is just not a part of your life.
The second biggie . . . sleep
Losing sleep is a disaster for how you feel during the day. Whatismore, it will disrupt your blood sugar causing physical stress in your body. One of the end results of that is disrupted sleep. A downward spiral. What to do?
Sleep aids do not result in deep and restful sleep in the long run, so I offer alternatives. Understanding what is going on, I have been able to help patients sleep with a change in eating and in some cases the use of a remedy for a short time while re-regulating.
What now?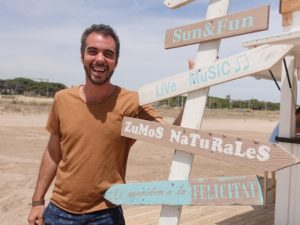 Now that you know the huge impact an unregulated blood sugar has on your body, you will want to take steps to maintain or regain health. How and what you eat as well as exercise and sleep are hugely important to avoiding physical stress on the body.
The best case scenario is that your blood sugar is well regulated now and you are not causing physical stress to your body. In that case, use this article to be aware of those things that can lead to dysregulation and take care to stay balanced in your lifestyle.
Most likely, you recognize yourself as in a dysregulated pattern of blood sugar. In that case, you may need guidance from a qualified health professional to re-regulate. That is where someone like me can be very helpful.
Simple Habits
You have heard it before: eat regular meals, move your body, and go to bed at a reasonable time. Now you see the wide ranging impact of these simple habits. The biggest of these is to eat nourishing meals on a schedule, which your hunger will support.
---
WANT TO USE THIS ARTICLE IN YOUR NEWSLETTER OR WEB SITE?
You can, as long as you include this complete blurb with it: "Naturopathic Physician Dr. Cheryl Kasdorf is a doctor who listens and has answers with a natural approach that works. She is known as the go-to person to get back your get-up-and-go when it is gone, gone, gone. Get your FREE gift "Dr. Kasdorf's Health Secrets for Feeling & Looking Great" at drcherylkasdorf.com
---