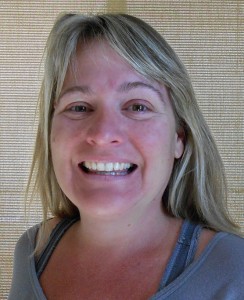 Thank you so much Dr. Cheryl!
I really felt like you listened to my symptoms and treated me like an individual instead of just grouping me with everyone that had symptoms like me.
I have been taking my supplements for about 5 weeks now and I can't even begin to explain how my symptoms have almost disappeared. My menstrual cramps were so bad last month that I could not get out of bed the first day. This month I didn't notice my period when it came. I feel great and that is all because of you!
I feel like my body is fixing itself instead of relying on medication to mask a symptom. I had almost given up hope on feeling normal again! I am so excited to have time off work to go on a camping trip next week and be able to thoroughly enjoy it.
I am so glad I found you! (And my husband is so glad to have me back!)
Kelly Murray
Sedona,AZ
---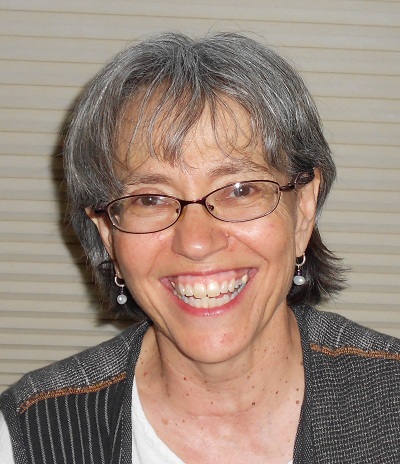 I went to see Dr. Cheryl after I found out during a Woman's Wellness exam that I had an enlarged thyroid. I had been having a variety of symptoms for about 3 years and was glad to finally get a diagnosis as to what might be causing those symptoms. I had heard through friends that Dr. Cheryl was the one to see if you had a thyroid problem!
I chose to have surgery to remove the mass that had taken over my right thyroid. There was also the possibility that the mass might be cancer. I was a scared, weakened wreck, waiting for my surgery date, the first time I went in for an appointment with Dr. Cheryl. She gave me some homeopathics that cleared my head and took away the anxiety I was having so I could make some rational decisions concerning my surgery. She also gave me some homeopathics for the surgery that made the surgery seem like a breeze! Really!
I'm so impressed by Dr. Cheryl's expertise as a diagnostician. She spent a lot of time with me during every visit and really listened to me. Until I was able to get on the right dosage of thyroid medication, she was able to help me with the individual symptoms I was dealing with such as fatigue, insomnia, depression, dizziness, and heart palpitations.
After surgery she helped get me on the right dosage of a natural thyroid medicine. I remember telling her that it was so good to feel good again when I got on that right dosage!
Her knowledge of the thyroid and how it relates to other systems of the body is incredible. She just didn't address the problem with my thyroid, but looked at the whole. She was very open and willing to answer all my questions and tell me why I was taking what she had prescribed.
I have a ton of gratitude for Dr. Cheryl. She helped get me through a very difficult time in my life…
Pam Lieb
Rimrock, AZ
---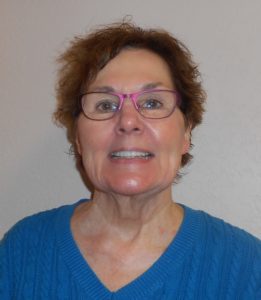 She Listens! Dr. Cheryl listens to you!
I have had many doctors that haven't in the past, and I had given up that it would ever happen. She takes an extensive history and spends two hours on your first visit. AND instead of hiding her face in a computer while she types, she writes everything out by hand and looks in your eyes while you answer.
I have been treated for hypothyroid, but was still having symptoms not addressed by taking a thyroid pill. When I complained to my physician, it fell on deaf ears. A mere blood test for thyroid function tells nothing.
Dr. Cheryl prescribed supplements as well as homeopathic medicine and it has changed my life. I haven't felt this good in years!
She is downright magical! She gets as many stars that are allowed!
Sharon B
Sedona, AZ
---
Dear Dr. Cheryl,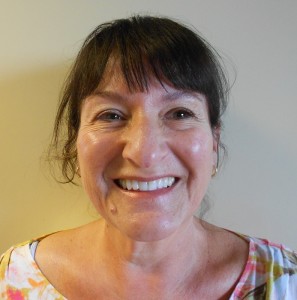 After three sessions of Bowenwork by your gentle and very skilled hands, I now have a full pain free range of motion in my arm. Previously the rotator cuff damage had become unbearable and had seriously impacted the quality of my life.
Bowenwork is truly a healing experience. Not only did it heal my arm and other problem areas but it released so much tension in my body that I now feel much more relaxed and calmer.
Sincerely yours,
Helen Johnson
Cottonwood, AZ
---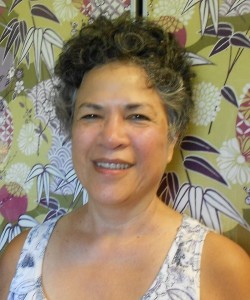 I fell and hit my right shoulder on a concrete step. I went to both my doctor, and 10 months of treatments with a chiropractor, but still had a lot of pain.
We were visiting Cottonwood, AZ and a friend suggested I try Bowen bodywork with Cheryl Kasdorf, ND. I was amazed after only one session my pain was gone. And was still gone months and months and months later.
I'm coming back the next time I am in town.
Diane Cambern
Tacoma, WA
---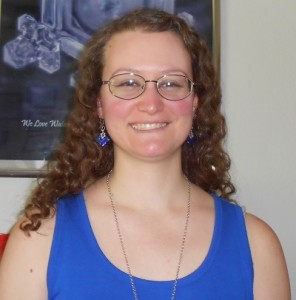 Thank goodness for Dr. Cheryl!
After years of unsuccessfully seeking treatment from various alternative health providers in Sedona, I'd given up on finding a reliable naturopath.
Luckily I heard of Dr. Cheryl through a friend, and I can't recommend her enough!
She is the first naturopath who's been able to not only pinpoint my problems, but actually help me.
Her remedies are effective, natural, tailored specifically to my body's needs. I'm now on the road to recovery and have more energy every day!
Kathryn Johnson
Sedona AZ
---
My right foot was bothering me with plantar fasciitis. It hurt all day. It felt like I stepped on a pebble and bruised it bad. My MD looked at it and could not find anything wrong with it. He told me to take aspirin, and if that took the pain away then do that and let it heal.
Aspirin took the worst pain away but over time the pain did not go away and it did not heal. I changed shoes to see if it made it better and even got heel pads. I got two chiropractic treatments, but none of it helped.
I am not the kind of person that takes pills or gets shots. A friend told me about Dr. Cheryl and Bowen bodywork.
After seeing Dr. Cheryl it's all better.
I no longer have to walk differently to avoid putting pressure on my heel. There is no soreness and no pain.
I thought it was crazy that taping my foot would make it better. After 24 hours I was going to take it off, but it started feeling better. Five days after my second treatment and taping, all the pain was gone. It was as if I never had the pain.
Carol Eye
Cottonwood, AZ
---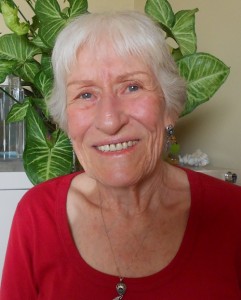 When I was getting Bowen bodywork from Dr. Cheryl, I asked her about my "trigger" thumb and carpal tunnel problems and she gave me a homeopathic treatment. Within a couple of months it was totally gone! I don't even get a hint of it coming back.
Remembering that experience with homeopathic remedies prompted me to ask Dr. Cheryl if she could help me with high blood pressure. I hate taking the pills, and when my doctor switched medications I felt totally weird and they were not helping. I was tired, irritable, emotional and a lot of things were going on at the time. I was physically ill and mentally affected so that the right trigger would get me in tears.
Now, after the first month of homeopathic treatment, I am able to get things done and handle the full-time caregiving for my dear disabled husband. It takes a lot of my time because I have next to no help at this time.
I am looking forward to be able to network to bring a product I am passionate about to others. Now I have energy, stamina and a mental attitude that I know I can do it.
I have recommended the homeopathic treatment for carpal tunnel to those at my gym that complain of the same thing. I will tell anyone who is willing to listen about improving their health.
If you have any discomfort that you cannot get relief from, talk to Dr. Cheryl!
Dorothy Corey
Cottonwood, AZ
---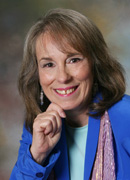 I love Bowen bodywork. It is so gentle and soothing and makes a substantial difference in how I feel.
I recently returned from a European vacation and was seriously jet-lagged. I also had strained my knees on my trip. After my Bowen session, the jet lag was gone and my knees felt significantly better and stronger.
I recommend Dr. Cheryl and Bowen bodywork to my friends.
Ariann Thomas
Cottonwood, AZ
AncestralLineageClearing.com
---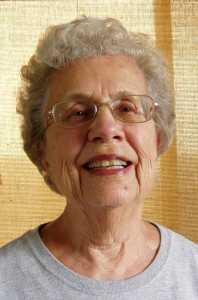 I was diagnosed with Parkinson's 2 1/2 years ago, and I found the book "Stop Parkin' and Start Livin" which recommended Bowen therapy. I found Dr. Kasdorf on the internet for Bowen therapy in Cottonwood, so I made an appointment. After the first Bowen treatment, I was very hopeful as my tremor was so much less. I scheduled 3 prepaid sessions, every 2 weeks. Afterwards, I was not as stiff when waking up, and problems that seemed to be starting with my right leg were stopped.
Bowen was working for me, so I prepaid the buy 5 get one free and did sessions once a month. After 5 months of Bowen treatments, when I saw my primary care physician, she remarked how much reduced my tremors were. I asked Dr. Kasdorf to review the results of the bloodwork from my PCP, and she found several body systems that could be treated preventatively, so we did. 8 pounds just fell off me on the Gluten-free diet she recommended.
I decided to try CranioSacral therapy from Dr. Kasdorf, and was amazed to experience no tremors – not even a feeling of it – for 3 days afterwards. I had a strong feeling that Bowen had something to do with it. I feel a combination of the bodyworks and her natural treatments will continue to keep my tremors under control, and am very hopeful for recovery.
Overall, after 8 months of treatments from Dr. Kasdorf, I have long periods of time without a tremor. Most of the time my leg is good and I can still drive without a worry. When I get home from exercise class in the afternoon, I can do something else without pushing myself. I know when I need another Bowen treatment, and schedule them at regular intervals.
I have told my friends with Parkinson's about Dr. Cheryl, and they have come and had good results, too. I am no longer as afraid of Parkinson's as I was when I was initially diagnosed. I am grateful that I made a connection with Dr. Cheryl and I highly recommend her treatments.
Gladys Long
Camp Verde, AZ
---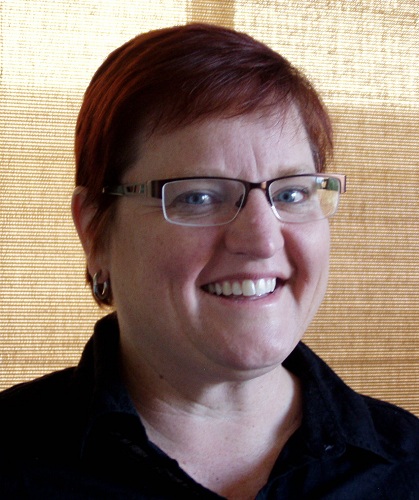 Before I met Dr. Cheryl Kasdorf, I was on an unhealthy path.
But after my very first meeting with her, where she asked many questions and listened intently to my answers, I knew that Dr. Cheryl could help me, and she has.
At that time, I was in digestive distress and having gallbladder attacks every 6 weeks or so. After a suggested change in diet and homeopathic remedies, I have lost 40 pounds, have much more energy and have gone 2 years without a gallbladder attack.
I am very grateful for Dr. Cheryl, her expertise and the knowledge she has shared with me. I am a healthier person for knowing her and plan to continue on this healthier path with her as my guide.
Lisa Petty
Clarkdale, AZ
---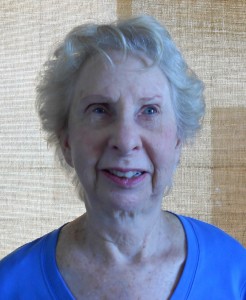 My left jaw felt out of place & sometimes very painful. I had to give up biting and chewing hard foods. It seemed that the back teeth were not hitting on that side. The dentist assured me they were (after testing). It affected my speech, my eating, and uncontrolled drooling.
A friend told me about her benefits from Bowen therapy for her issues, so I decided to try it. I had done acupuncture before and osteopathic manipulation. I figured in 3 Bowen sessions, I would know if it was working, so I bought the 3 session prepaid package.
After the first session, I didn't notice a difference, but Dr. Cheryl had a strategy for doing the Bowen moves so one session built on the previous one. After the second session, my jaw felt better, and my speech improved, but did not last. After the third session, Dr. Cheryl told me to give it a few weeks to see what happens.
It did take 2 or 3 weeks, and now I no longer have pain! One morning I woke up and realized that it feels like my teeth meet in the back, speech is much easier and drooling improved. Continued maintenance treatments may be necessary but it will be worth it.
I have now returned to work on my neck stiffness and other back issues.
Joyce Romer
Cottonwood,AZ
---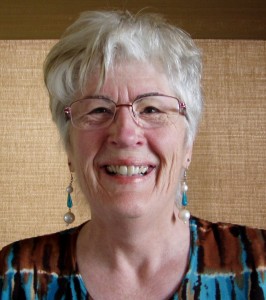 For a long time, I had tightness through my hip all the way up to my shoulder. Frequently when I took a step, like stepping in to the shower, I could feel the pain. It threw out my back a lot, and I either had to lay on tennis balls to put it back, or visit a massage therapist.
After my first Bowen treatment with Dr. Kasdorf, it was gone! I even went on two bus trips days long to California afterwards, and it was fine! No tightness, and my back has not gone out. I may not ever need a massage therapist again.
Alberta Amos
Rimrock, AZ
---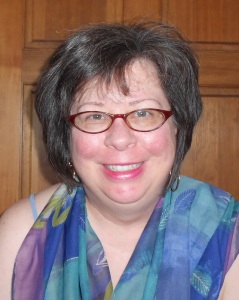 Thank you for the safe place to receive healing.
I have received miraculous results from Bowen therapy and homeopathy.
Thanks for keeping me moving and healing.
Your presence is very comforting & peaceful.
I am very grateful to have such a caring doctor on my team.
Thanks for the Release and Relief!
Barbara Boeh
VOC, AZ
---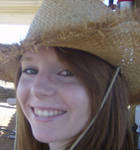 I had spasms up and down my back every 30 seconds which were painful and exhausting.
After suffering more than 32 hours, we went to the Emergency Room. They did a spinal tap to check for meningitis, gave me pain meds, muscle relaxers, and sent me home. Nothing changed.
I saw Dr. Cheryl and as she was doing the first Bowen move, everything relaxed even though it was painful. I felt pops as it seems that bones moved into place. After the Bowen session, I was relaxed but sore for the next day. The spasms did not come back.
If people have muscle problems like me, Bowen seems to work wonders, even allowing bones to pop back into place.
Amanda Little
Cottonwood, AZ
---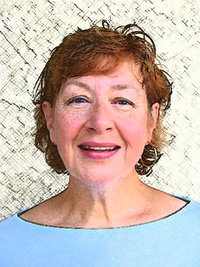 Now that Con and I are back from our 13-stop trip to Italy, Greece, Croatia and Turkey, I wanted to write and thank you for the 228 remedy drops that you gave me to combat jet lag. They really worked! I started taking them a couple of hours before each flight, then every two hours or so during the flight, and once or twice after we landed, and they made quite a difference.
My last trip to Europe, I didn't know about your drops, and when I arrived in London, I felt as though I had a horrific hangover. I was exhausted, irritable, and my ears were hypersensitive to sound.
This trip, with your drops, I was tired yes after the transatlantic flight, but I felt fine otherwise and was alert and up to the challenges of hauling luggage and taking a vaporetto boat over choppy seas to Venice. I was able to stay up until night time, take a walking tour around the city, and then get a decent night's rest. I had no problem being ready to go the next day.
The last trip I took gave me really horrible jet lag after I returned home. This trip, the drops stamped out my jet lag even though it took three days to make it home from Italy. I was awake and alert during the overnight flight from Rome, and able to stay up until bedtime once we had arrived at our hotel in New York. Then I slept well, and although tired from the travel, I made it home to Cottonwood without the groggy disorientation I had felt in the past. Yes, both Con and I got up in the middle of the night for a few hours on our first night home, but we were fine the second day and last night I slept through the night. Today I feel near 100% and I'm thrilled that my worst physical malady is hunger for real Italian food–instead of suffering from jet lag!
Thank you so much for keeping me safe from jet lag!
p.s. the trip was amazing!
Judy Kiriazis
Heart of Stone Studio.com
Cottonwood, AZ
---
Dear Cheryl
Meeting you has changed my life – one Bowen treatment not only dealt with the sciatic pain in my left leg after one session, it affected me positively both mentally and emotionally. After almost a year of trying to make an abusive relationship work, I was able to let go and begin to look after myself and see an improvement in health and self esteem.
I'm so impressed with the gentleness and effectiveness of the Bowen, that I've now become a therapist myself.
Thank you!
Bella Bunce
---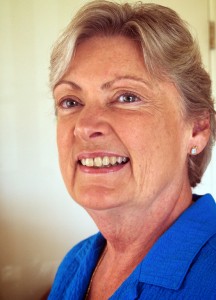 One day I woke up with my hand hurting with a huge bubble of fluid on my wrist. the palm was inflamed and the back of my hand hurt. It really ached when I used the computer mouse.
I saw Cheryl at an event and she gave me a sample of Bowen bodywork, and right then my hand felt better.
So, I scheduled two Bowen sessions, and my hand has not bothered me since.
I can't wait to have another Bowen treatment because they are sooooo relaxing.
Carol Conti
Northern Arizona Thermal Imaging
---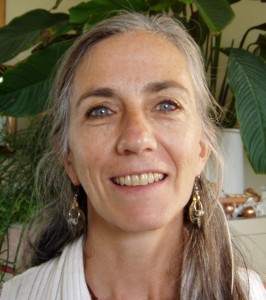 In February, I was surprised to feel like I was having a menstrual period even though I have not had one for five years. I had a lot of the signs before and bled for three days, just like a period. But I was sure I was in menopause.
I sought help from Dr. Cheryl Kasdorf, who I had met at a health fair. She questioned me and gathered information about my last physical exam.
Then she asked me if I was using any new lotions or cosmetics. It turns out that two months prior I had gotten an anti-aging lotion at the health food store. I love it because it softens my skin. Dr. Cheryl was suspicious since a lot of "anti-aging" products contain hormones, and do not have to be listed on the label. She said hormones are responsible for the great effects that the products give, but if there is enough can also can set the female system into a menstrual cycle. She believed since I had such a healthy history, that we could take the conservative route and eliminate the lotion and watch to make sure the bleeding did not come back.
That's just what I did and the bleeding did not come back. I also made some dietary changes she recommended.
Then, I took advantage of her in-office thyroid test, and got a more appropriate dosage of the thyroid medication that I had been on. Now my energy is good, and I am not so cold.
I am happy to have found Dr. Cheryl, as I would hate to think of all the tests or procedures I would have been subjected to if I had gone another route. I would never have guessed that a skin product from the health store could do something like that to me.
I highly recommend Dr. Cheryl. She quickly found a solution to my problem without extensive testing and medications. I am also pleased with her work in replacing the chemically based medication I had been using for thyroid deficiency with natural products and a change in diet.
Helena Bacellar, LMT
www.redrockhandsofhealing.com
---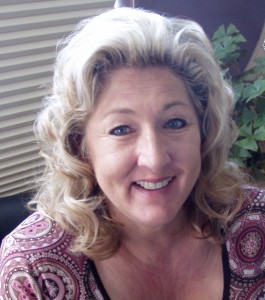 My blood pressure had been high but it was spiking and my heart was pounding. I called Dr. Cheryl to find out if I could increase my blood pressure medication.
She asked me what might be causing the increase in blood pressure, and I mentioned that I had terrible sciatic pain since I planted some trees in my yard. I was going to a chiropractor every day, but I was not getting relief from the pain. I could hardly work, I had to elevate my leg on a stool when I was standing.
Dr. Cheryl reminded me that I had good results when I had a Bowen treatment years before for back pain. So, I agreed to come in for a Bowen treatment for my sciatic pain. When I stood up after the session, I could hardly believe it – the excruciating pain was relieved. I just wanted it to stay that way. I was careful, did not do any more heavy yard work, and went back to work.
My blood pressure no longer spiked after the Bowen treatment, and I was able to return to my original dose of medication.
I returned in a week for a follow-up Bowen treatment. In that week, I had some flare-ups, but never to the extent it was before. After the second treatment, there was absolutely no pain down my leg.
I would recommend Bowen bodywork for anyone with sciatic pain, in fact, any pain.
Cecile Kovacic
Cornville, AZ
---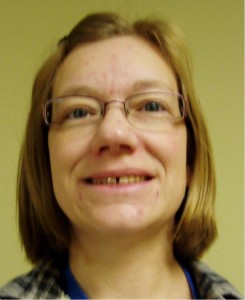 I've had 2 sessions with Dr. Cheryl Kasdorf for a left sciatic issue and hip problems. Although short on funds I knew I had to do something as the pain has been terrible and some days I couldn't even walk.
After our first session I was sore for the next 2 days, however, then I felt great! I had quite a bit more energy and couldn't feel any pain. I didn't even need to take any of my (pain) medication for several days.
I'm looking forward to continue working with Cheryl and watch the increase in my levels of energy while my pain and discomfort decrease.
Claudelle Johnson
Cottonwood, AZ
---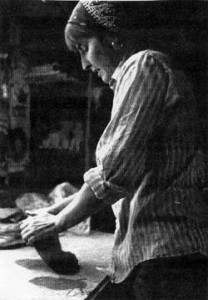 On a blood test last September, my TSH was high, and they wanted to retest my thyroid in 6 months. I did not think I had hypothyroid symptoms. Dr. Cheryl Kasdorf did her in-office thyroid test instead of that retest in March, and diagnosed me as hypothyroid.
Although I reached menopause 10 years ago, I still had occasional insomnia and hot flashes. I did complain of my knees hurting, it being hard to get up after sitting watching a movie, and I have not been able to live the last 2 years without Aleve twice a day. In addition, I got sleepy between 3 and 4 PM, the perfect naptime.
Dr. Kasdorf started me on thyroid medication and adrenal support. When we did further thyroid testing, she diagnosed me with an autoimmune thyroid condition and recommended a gluten-free diet.
Now, 5 months later, I feel good, and my energy is good. Even my sleep is good, and not as many hot flashes.
I never thought I could live without Aleve, as I was exhausted by pain without it. Now I am a little stiff when I get up in the morning, but I do yoga and don't need Aleve. I continue to eat mostly gluten-free and don't need a nap in the afternoon.
I am so grateful that I got the straight scoop about my thyroid from Dr. Kasdorf, and got so much more in treatment than a pill.
Janet Childress
Prescott, AZ
---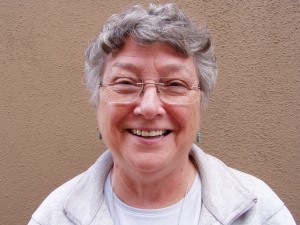 I've been working with Dr. Cheryl Kasdorf since 2008. When I first called her I was in a state of physical pain and emotional exhaustion. I thought it was just a case of working too much. I had joint pain, was not sleeping well and had a rash on the back of my neck that doctors in the past had said would always be there!
I and my partner have been aware of alternative health care for over 20 years and knew that healing is a process requiring commitment and patience. We feel strongly that every penny spent with Dr. Cheryl in both the short and long term keep us out of hospitals and our immune system strong. So we have been and are still committed to the process of maintaining health. As a testimony to what Dr. Cheryl has done for me, I can say that in the three years I've been working with her, I've not missed a day of work due to illness.
After our first session, it was clear that my fatigue, joint pain and overall discomfort was due to hypothyroidism – this was confirmed by the Thyro Flex test which she did in her office. I was also working with an MD who respected Dr. Cheryl and my alternative preferences. Within a few months I noticed more energy. During my periodic check-ins over the next two years as she intently listened to me and my complaints and made adjustments in my supplements, I continued to feel stronger and pain free. I have been on maintenance visits for a year now and am very happy. I feel she has skillfully guided me and I will continue with her to maintain my exceptionally stable health. I'm looking forward to our work together and am counting on her to guide me into a productive and well-balanced life style as I approach my mid 70's and beyond.
I have referred others to Dr. Cheryl over the years and will continue to do so. I trust her completely and appreciate her ability to listen to all those little details that may seem unimportant to me but which give her clues about what's going on in my whole self. She is truly a holistic healer. She creates a safe and respectful environment which allows the time and space for vital information to come up.
P.S. That rash that was supposed to be with me forever – it left many months ago! 
Jenny Rardin
Sedona, AZ
---

"After sitting through a movie, my knees would be so stiff and sore that it would take several minutes, leaning against a chair, for me to get moving afterwards. After one Bowen session, I could get up and leave after the movie ended. Amazing—no pain or stiffness! – Tresa said I hadn't been able to do that for a long time."
Jim Stitley
Jim@ThePerfectYou.us
---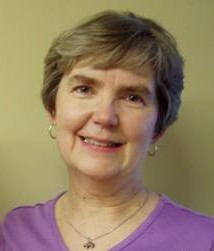 After working with Dr. Cheryl, I had the energy to get through my demanding day and still take a walk when I got home.
I found the confidence to talk things out with my significant other and now we are closer and having more fun.
I even managed an airplane trip to visit with my difficult family, got along fairly well, and didn't crash when I got back.
Joan Carney
Sedona, AZ
---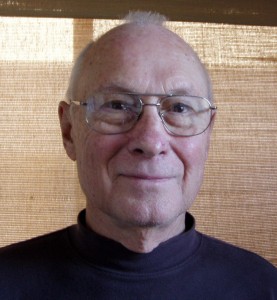 Dr. Cheryl
First let me say how thankful I am that my wife found you. I feel that with your help I am about to embark on a whole new life. I know that it is going to take time for changes to take place, but I was beginning to feel that day by day my health was continuing to deteriorate.
Again, thank you,
John O
Sedona, AZ
---

Recently I fell backwards off a ladder and hit the back of my head on the ground, curling my neck forward with force and compressing my spine. Within a few minutes I started to feel dizzy, got a headache, and began having difficulty focusing my eyes. I was very alarmed …these were the same symptoms I had ten years ago with a very serious concussion …one that took almost a year and a half to heal from.
I called Dr. Cheryl Kasdorf as soon as I could get ahold of my phone. Cheryl immediately sent me to purchase specific potencies of homeopathic Arnica at Whole Foods with specific instructions on how to take them.
After the first dose, the headache went away. I continued taking them as she directed throughout the day and in addition, as per her instructions, I had a session with a bodyworker that same day. After a few hours and several doses of homeopathic remedies, he could not detect a concussion so worked on the compressions in my back.
Today I am a bit sore from the fall, but thinking clearly. No headaches have come back, and I have saved myself a ton of lost time at work which also means saving a ton of money. I am keeping the homeopathic arnica in my purse to be prepared in case I overextend myself and fall again.
Update 10/2012 – I continue to use that Arnica Montana protocol …
This time I crushed my toe with a weight…
This morning tho I have a blackish part of a nail the swelling is virtually nonexistent!
I used Arnica gel as well..!
You are a magician – you are! Hugs to you kz
Katherine Zsolt
www.kzsolt.com
---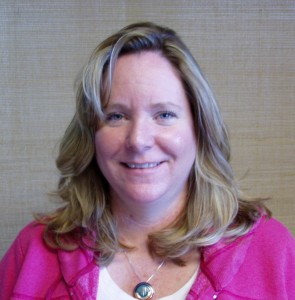 I have too many examples of her support to list here so I will stick with the reason we have never left her service . . . and that is I always feel heard. The very essence of homeopathy is to consider the whole and make meaningful inquiries.
Not only do I always feel heard and my body feels heard. By that I mean that she always asks the questions that my body NEEDS to answer; answers that I am not always able to hear.
We always get the results that we reach for and more often than not achieve a new state that was not previously conceived.
Krista Little
All Service Computers
---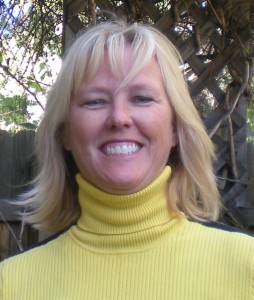 While in college, I experienced an excruciating pain that ran down my left leg like knives shooting though my body. It would be numbing at times whether I sat or stood. After seeking a Chiropractor's diagnosis I was told I had sciatica, unfortunately pretty common to us all. After several chiropractic treatments, tugging, pulling, cracking and twisting, I'd be okay until the next scheduled visit. This went on until I graduated. It continued while I was overseas where in South Korea I finally succumbed to acupuncture or "chim" as they call it. Again it continued to haunt me several days later. Back in the States, I found that my health insurance covered chiropractic care as I was experiencing sporadic almost daily pain. I figured either I'd have to resort to heavy narcotics to numb the pain between visits or seek a Higher Power. The Higher Power sought me. Dr. Cheryl and I met during one of her training visits to the Valley and she heard of my condition. After applying one Bowen therapy I was dubious but hopeful. I felt I tried everything short of carrying an ice pack in my purse. Surprisingly, her treatment lasted about five days. Unlike a chiropractic treatment, after I received the Bowen therapy I felt great all over. Loose, relaxed and totally pain free – until about a week later when the pain hit again. Five days was a long time for me. Two treatments later I can't imagine going anywhere other than Dr. Cheryl's office. It's been over a month since my last treatment and I have only suffered twinges – not the excruciating pain I've been used to for so long. Dr. Cheryl assures me that a long endless series of treatments are not necessary. The areas of pain are addressed until the body is balanced then treatment is only needed if there is re-injury.
Dr. Cheryl's Bowen therapy actually has saved me money. No more weekly trips to the Chiropractor and with much better results! Dr. Cheryl has me encouraged to believe that Bowen therapy is an answer – not a last resort!
Kristy Lynn Snyder
Glendale, Arizona
---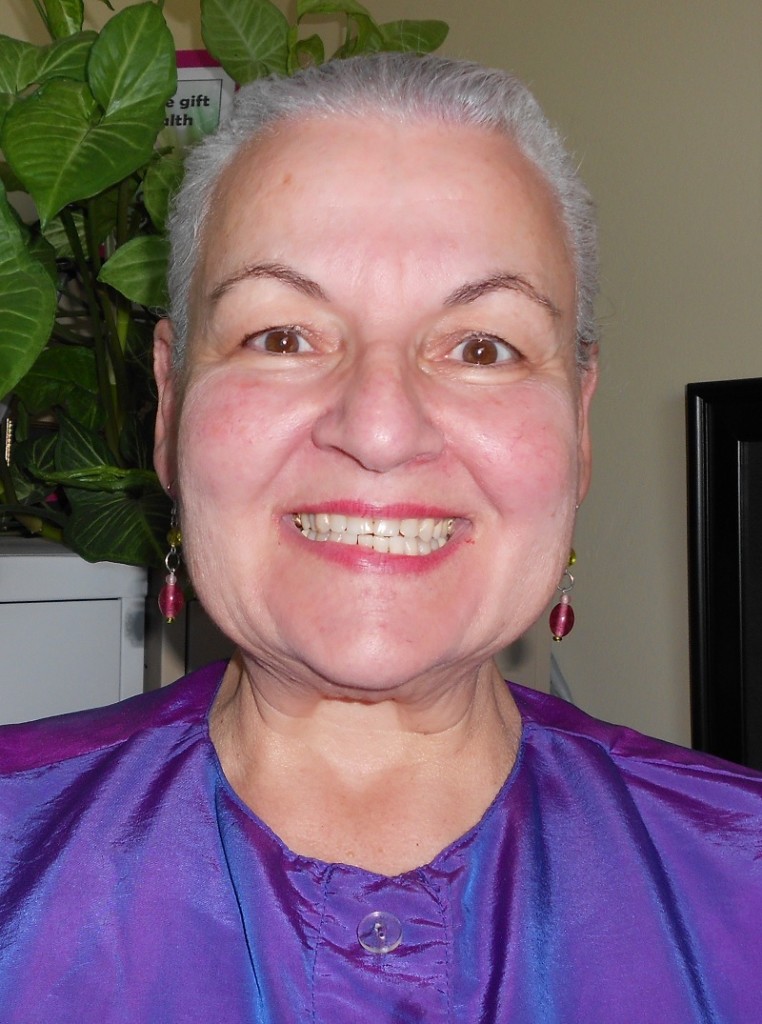 My name is Marianna Tripp with Zazi Hair and Brow Studio. I have been working with Dr. Cheryl Kasdorf since 2003.
I recently was experiencing severe limitations in walking due to numbness in my leg and foot. I sensed that I should contact Dr. Cheryl to help me out with some Bowen work.
I didn't have the money but I knew that I should not let that get in the way of doing something that would be so beneficial for my body. I started back into treatment with the Bowen with a Buddy plan which makes treatment more affordable.
The progress that I have made has been remarkable. The pain was so bad that I would have to leave my studio and get into my car and scream to help release it. Now it's manageable – the Bowen takes away a lot of the stress underlying it. I know my body is healing itself because I can now hike 40 minutes nonstop.
I highly recommend Dr. Cheryl to all. She has helped me very, very much over the years with various illnesses and challenges. I am very satisfied with her approach to wellness. I am excited about embarking on this journey to good health with Dr. Cheryl.
Marianna Tripp
Zazi Hair and Brow Studio
---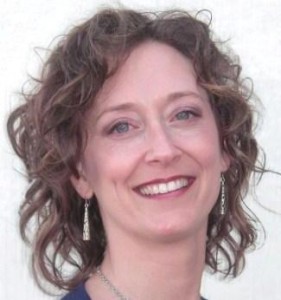 Dear Cheryl, Thank you so much for the Bowen Session. Afterwards I felt like I had been to a two hour yoga class, I was so relaxed. I look forward to working with you more in the future.
All the best,
Mary Cravets
Mary@BrilliantVA.com
---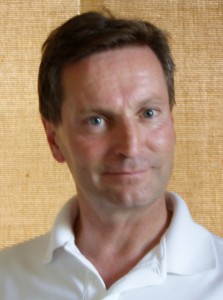 Being chronically and acutely allergic, I came to Cheryl Kasdorf, ND after over 40 years of MDs and DOs who left me sick and often unable to work.
Dr. Kasdorf made astute observations and showed me how to help my body heal itself.
After a few months, I am now enjoying my life in health and total freedom, and my lung capacity is up over 10%!
Ralph Fourmont
Northern Arizona Allergy Center LLC
---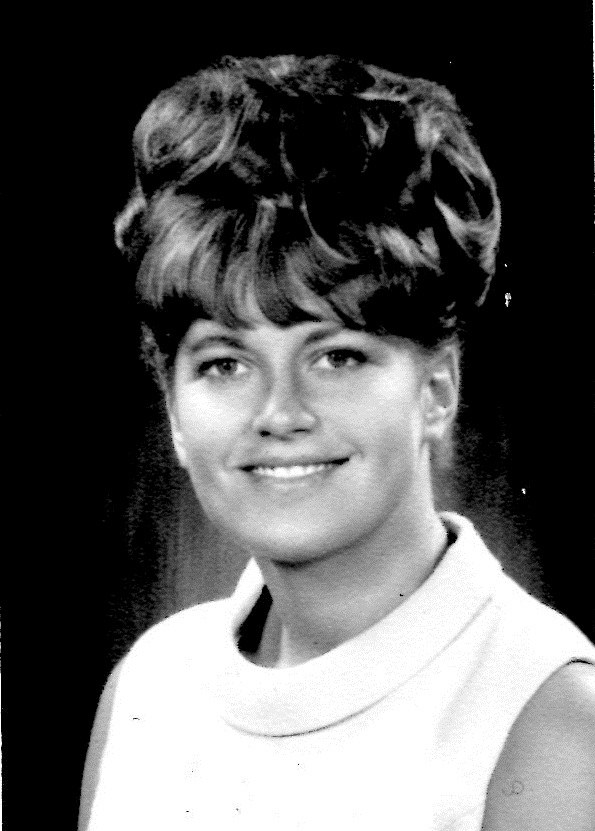 Thank you again for knowing more than anyone else about how to heal. No matter what I have, you always have an answer.
Thank you for your wisdom. So glad to have you on my side!!
Peace & Joy and God Bless
Patti
Indiana
---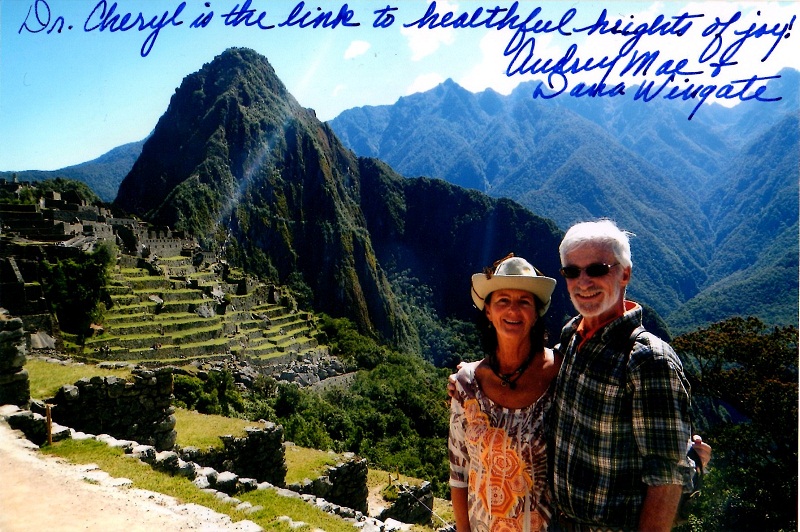 ---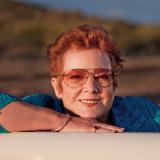 Dear Dr. Cheryl,
Thank you for helping me get pain relief with the Bowen sessions. My lower back is much better! I am still amazed that something as gentle as the Bowen method can actually make changes in the body, but I am living proof. You are so good at what you do.
I appreciate you!
Judy O'Higgins
Send Out Cards